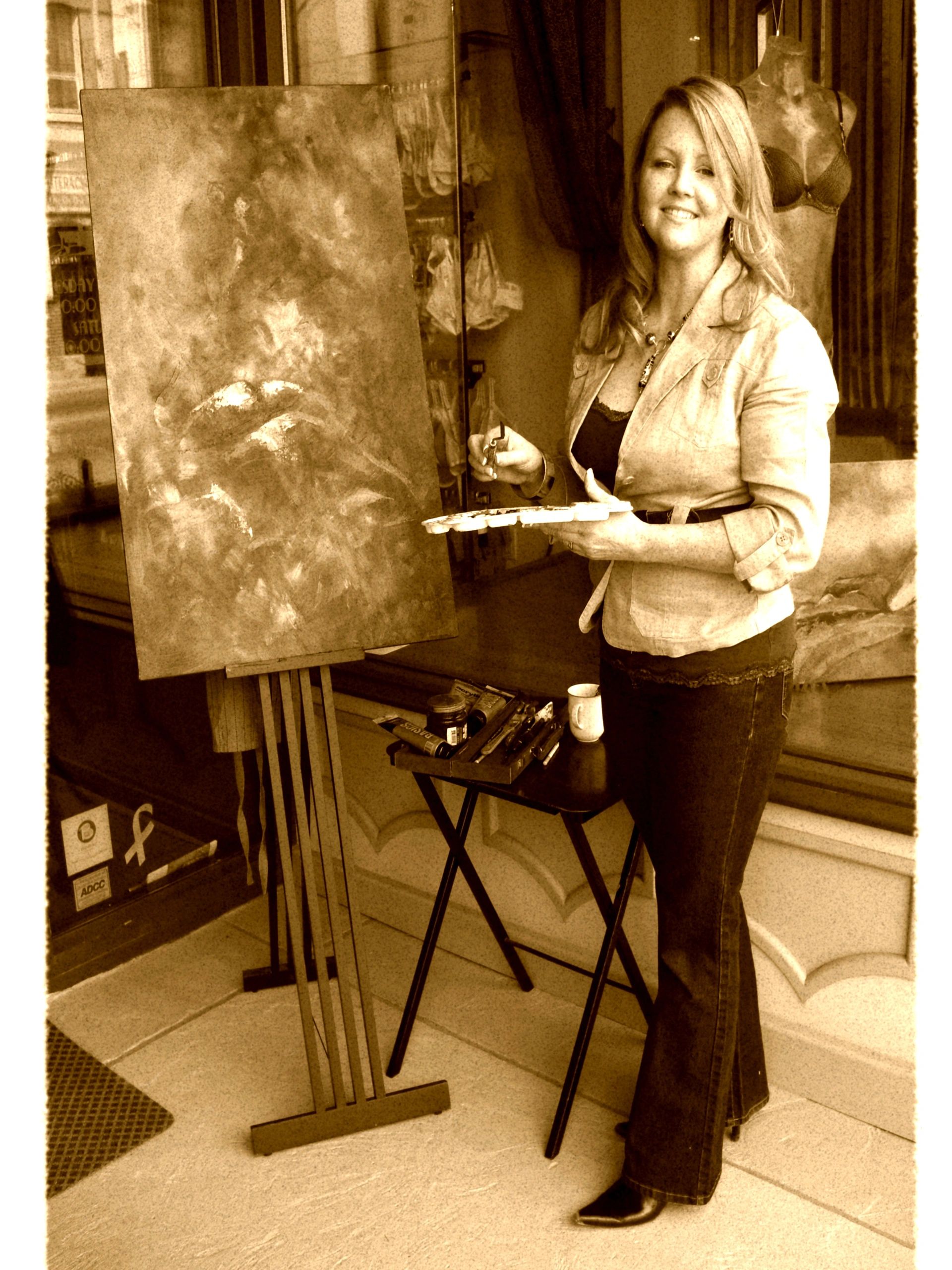 Born and raised in the Brockville Ontario, Cindy has been creating art that bursts with emotion and talent for more than 20 years.
A graduate of York University's Fine Arts and Psychology program, she has been blending her love of art, her knowledge of the human mind, and her personal experiences into aesthetic forms. Cindy's art history includes mural painting, commission work for restaurants, portraits, landscapes, cityscapes, and teaching art.
Now living in Cookstown, Cindy is no stranger to art as a tool for self discovery. Her "Tender Moments" collection shines a light on the joyful stages of parenting. The "Lovers Portrait" collection is a series of beautiful and expressive, light and dark, earth-toned nudes. It explores the subtle strength and elegance of the human form. Her most recent series is called "Touching Lines" which focus on the moments in our lives that touch our hearts.

In recent years, Cindy Roddick Smith has developed "Core of Creative Women", a community based group that explores painting, sketching and communication, using art as therapy, and a tool for healing.
Her work is featured in various Galleries throughout Ontario, Municipal buildings, Chambers of Commerce, restaurants and Private collections. In addition to a substantial custom portfolio, some of the originals from her series are available as originals or as prints.

Please feel free to contact Cindy directly to inquire about a purchase or to get a sneak peek of the brand new collection to be unveiled this summer.